Welcome to the website of the BlackWatch Prediction League; all you'll ever need to qualify you for Everton 'Anorak' status. Dry statistics, weekly achievements and of course, the constantly shifting and updated league table of Everton FC's finest scoreline predictors.
Wherever you go in the world, you can bet your boots you'll find an Evertonian. Quite why they pledged their allegiance and where they came from in the first place is a guaranteed story in itself, but there's always one even in the most obscure of locations (check out the curator of Napoleon's house in St Helena if you're ever in that neck of the woods!).
Now, thanks to the miracle of the Internet the world is a much smaller and accessible place, and those who managed to put some distance between themselves and Goodison Park (and those who have yet to make the pilgrimage) are here, on this site and so certain are they that they know what's in store they're willing to stake their reputations on it.
It's so easy to sit in the pub and insist you were positive we would get beat 4-1 by Man U, or that it was carved in stone that we would give the RS a run for their money because we always do (ha!).. but that's after a few drinks have clouded your blue tinted memory. Here is your chance to sit in your own dugout and call the shots.. before it happens and that's the only catch.
Come on down and join in the mayhem, I bet you're not as good as you thought you would be!
---
...so, they made you a star...
...what is it that 'makes' saturdays, what stops us being glum?...
...say, for you is it still the royal blue "nil satis nisi optimum"?...
...well for me, here in the fast lane where life is chance and risk...
...it's the grail of all true cyberites...ah! a black watch asterisk...
...will i get it right this weekend? have i forecast safe or risky?...
...oh! will i ever get to claim the prize...that wee spiky asterisky!...
...colm kavanagh (asterisk the gael) captured one by fluke one year...
...and the he/she poster saffron blue nabbed another...by chance i hear...
...but what of me am i not good enough?...will i never yet be thought...
...as a master of the game - that star afixed to my name! ('tis a pity it can't be bought!)...
...oh! i wants me football-nostradamus badge! i wants a place beneath the sun!...
...i wants the asterisk, lord make it brisk...i wants to be the chosen one!...
...but, not for me - no, not for me, for it appears i must have "skill"...
...will i never learn, it's something i must earn?...no...i guess i never will...
...so two-one again this week i guess, it's just like drawing lots...
...and for me on the shelf, i must comfort myself...still no asterisk only me dots...
...and to you - great one with name yet unknown - to you who will win the prize...
...keep your asterisk clean for in its gleam are the tears of a poor ...dog's... eyes...
...woof...
...dog...
(December 8th, 2000)
---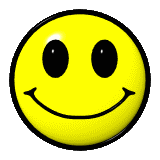 ALWAYS REMEMBER :


Sometimes we're brilliant...sometimes we're crap...
some days we win...more often than not we lose...

Whatever happens it can't be helped...so,


KEEP SMILING !!!

---